Dennis Mathis — Mr. Mathis, Principal of Close Readers Group, earned an M.F.A. from the University of Iowa Writers' Workshop, where he studied under Frank Conroy, Ian McEwan, Frederick Busch, Edward Hoagland, Rosalyn Drexler, Vance Bourjaily, and Jack Leggett. He was also an assistant to the Iowa Workshop's legendary director Paul Engle.
Mr. Mathis received a grant from the National Endowment for the Arts, was a resident writer at Yaddo, and has taught creative writing at The Hotchkiss School.
He has twice been a fellow at the Fine Arts Work Center in Provincetown, Massachusetts, and later served as the chairman of FAWC's Writing Committee. At the time, the committee included poets Stanley Kunitz, Mary Oliver, and Alan Dugan, and fiction writers Alison Lurie, Denis Johnson, Arturo Vivante, and Grace Paley.
Mr. Mathis has had the privilege of talking about writing with many of the most significant American authors of our era: John Updike, Norman Mailer, John Cheever, Kurt Vonnegut, T.C. Boyle, William Kinsella, Robert Stone, Richard Price, Richard Yates, Raymond Carver, Michael Cunningham, Tama Janowitz, Jayne Anne Phillips and many others.
For more than thirty years, Dennis has been a "reader and advisor" to Sandra Cisneros, MacArthur Award-winning author of The House on Mango Street and Caramelo.
Dennis has also had a distinguished career in corporate communications and new media development. He designed and managed the first public website for the oil giant BP (at the time, Amoco) in 1994 and later created web-based marketing and data systems for several notable high-tech startups.
Rosalind Bell — Ms. Bell is the author of five screenplays, two novellas, a collection of short stories, a novel, and a cookbook. A native of Lake Charles, Louisiana, she has called the Pacific Northwest her home for past thirteen years.
Rosalind's play, The New Orleans Monologues, debuted in November 2007 in a production by the University of Puget Sound's Theatre Arts department, where she was Artist in Residence. The play was named among the Best of the Best, Top Ten Entertainments by the Tacoma News Tribune. A film of her short story "Tootie Pie" was screened at the Seattle International Film Festival in 2006.
Colorlines, a national news magazine, included her in its "Innovators of 2008" edition.
An accomplished chef, Ms. Bell has taught numerous cooking classes and has her own cooking show, "Good Eating with Ros," on Comcast cable.
Ms. Bell has led writing workshops with the Writers in the Schools (WITS) program in Seattle and was Writer in Residence at the Macondo Foundation in San Antonio, Texas.
Eric Olsen — Mr. Olsen was born and raised in Oakland, California and received a BA in Comparative Literature (Classical Greek), and then an MFA in fiction in 1977, both from the University of Iowa. He was a Teaching/Writing Fellow at Iowa (1976 – 77), and after leaving the Workshop, he received a James A. Michener Fellowship for fiction.
Mr. Olsen co-founded (with fellow Iowa Workshop graduate Glenn Schaeffer) and directed the International Institute of Modern Letters, a literary think tank that helped writers who were victims of censorship, and created the nation's first City of Asylum, in Las Vegas. The Institute also created programs to support emerging writers in this country and abroad.
Eric was executive editor of custom publishing at Time Inc Health, a TimeWarner company. Before that, he was a freelance journalist, often covering sports, fitness, and medicine. He has published several hundred magazine articles, a few short stories, and five nonfiction books, including We Wanted to Be Writers, a collection of interviews with Iowa Writers' Workshop graduates and teachers.
Mr. Olsen's books include:
On the Right Track, 1984; Bobbs Merrill, New York.
Forming a Moral Community, 1995; Bioethics Consultation Group, Berkeley, California.
LifeFit: An Effective Exercise Program for Optimal Health and a Longer Life, with Ralph Paffenbarger, MD, PhD, 1996; Human Kinetics Publications, Champaign, Illinois.
Concrete Countertops: Design, Forms, and Finishes for the New Kitchen and Bath, with Fu-Tung Cheng, 2002; Taunton Press, Newtown, Connecticut.
Concrete at Home: Innovative Forms and Finishes: Countertops, Floors, Walls, and Fireplaces, with Fu-Tung Cheng, 2005; Taunton Press, Newtown, Connecticut.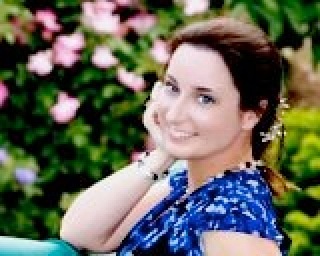 Katie Meyer-Cramer — Katie Meyer-Cramer graduated cum laude from St. Mary-of-the-Woods College with a BA in English and double minors in creative writing and journalism. Katie has twenty years of experience in corporate communications and book editing, specializing in legal documents and executive communications demanding a high level of language precision. You can learn more about her at www.kameyer.com
While content development, copyediting, and publication production are her primary areas of expertise, Katie also has excellent project management skills. She understands what it takes a project from first draft to public release. Katie's clients include the Indiana Chamber of Commerce, the Illinois Chamber of Commerce, Sigma Theta Tau International (the honor society of nursing), as well as authors of novels, including John William McMullen's The Miracle of Stalag 8A: Beauty Beyond the Horror.
When she is not in editor mode, Katie can be found exploring Indiana's state parks with her two sons, boating Lake Michigan with her husband and their dog, catching up on "Downton Abbey," or reading. (She recommends The Pillars of the Earth and World Without End by Ken Follett, Girl With a Pearl Earring by Tracy Chevalier, The Plague Tales trilogy by Ann Benson, and The Birth of Venus by Sarah Dunant. She has recently discovered the surreal world of Stephen King and highly recommends The Shining, Doctor Sleep, and 11/22/63.
Katie also enjoys spending time outdoors — particularly on a certain boat on Lake Michigan.